Just because christmas is over doesn't mean to say the food and wine has to end, well not in my world anyway!! I made this recipe for the girls I live with and it went down a treat.  Im not suprised that it they enjoyed it so much normally they have a diet of Crunchy Nut Cornflakes and Lyons Tea so it was only natural that the lamb was a welcome change!!!
Herb Encrusted Lamb
1 rack of lamb, enough for 4 people with the fat taken off
2 cloves of garlic
1 tbsp of dried Thyme
1 tbsp of dried Rosemarry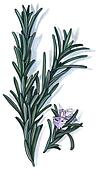 1 tbsp of dried Oregon
1 tbsp of dried Parsley
2 tbsp of bread crumbs
2 or 3 tbsp of Extra Virgin Olive Oil
Salt and Pepper
Method: Preheat the oven to 180 degrees.  Mix all of the ingredients into a bowl then simply smear the the herb mixture over the rack of lamb. Place the lamb on any container which will contain the juices and put in the oven for 40-45mins.  Ensure that the oven is not too hot as the herbs on the outside will burn.
I then prepared some mash potatoes with dill, and some carrots and beans with butter and a little onion. 
A dish like this must have a good wine to go with it,  lamb being a highly flavoursome and fairly heavy meat should have an equally flavoursome and full bodied wine to match.  As I was lashing out I decided to have a Barbaresco by Elvio Cogno.

Elvio Cogno is a winery situated in the heart of the Langhe district in Piedmonte and naturally they produce two of Italy's most famous red wines, Barolo and Barbaresco!!! The Barbarescois made from the same Nebbiolo grape as the Barolo however it is not as full bodied as the Barolo.  Barbesco is a very elegant and aromatic wine and this is because of the excellent vinification methods. It must be aged for at least 2 years one of which must be in oak barells, and is best drunk after 5-10 years.  The Barbaresco is rich and spicy and has wonderful flavours of  rose petal, red fruits, tar, and earth.  It does need to be decantered though but after good 30mins it was smooth, and soft and lived up to its name of being a highly elegant wine.  These wondeful array of flavours and aromas make it a perfect match for the lamb and all in all you have an amazing meal on your hands.
Enjoy!!
Inez O'Shea
"A Taste of Italy"